Forget about wasteful time-based drying!
The Genie is coming in early 2023!
The Genie knows the exact moisture of the pellets prior to drying and then programs the Dryer to control dewpoint, blower speeds, temperatures and most importantly residence/drying time so the resin is dried to the prescribed moisture level in the shortest possible time.
Make more parts in less time
Use less drying energy
Make parts that are always dry, but not over-dried
The patent-applied Genie is available exclusively for Novatec dryers produced 2016 onward.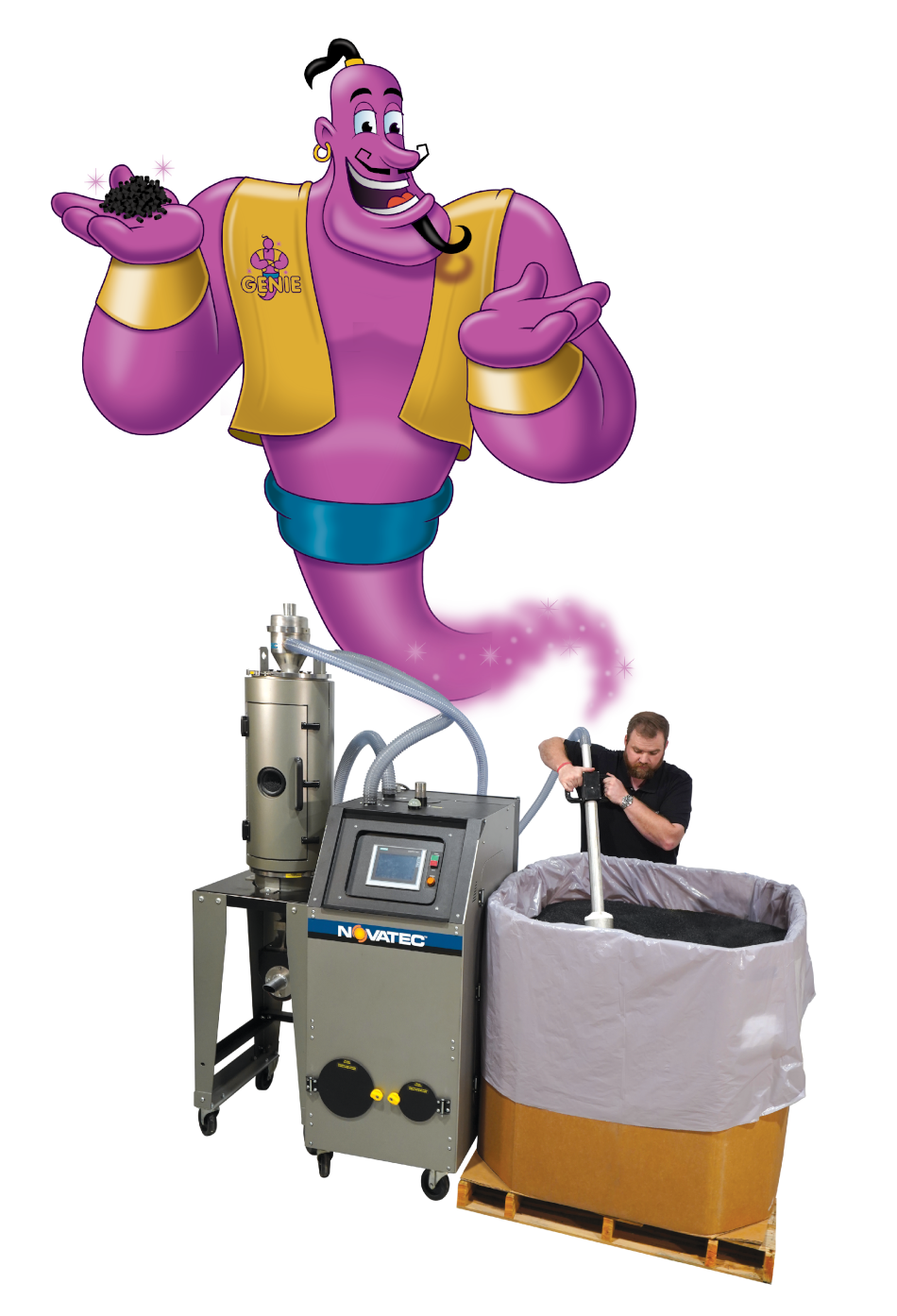 Novatec, Inc. is the largest U.S.-based manufacturer of industry-leading drying, conveying, and complete materials-handling systems for the plastics industry.
Our downstream extrusion equipment includes pullers, cutters, and saws to aid in the processing of profiles, pipe and tubing. Our association with Maguire Products broadens our portfolio to include the most popular blending equipment in the world…
More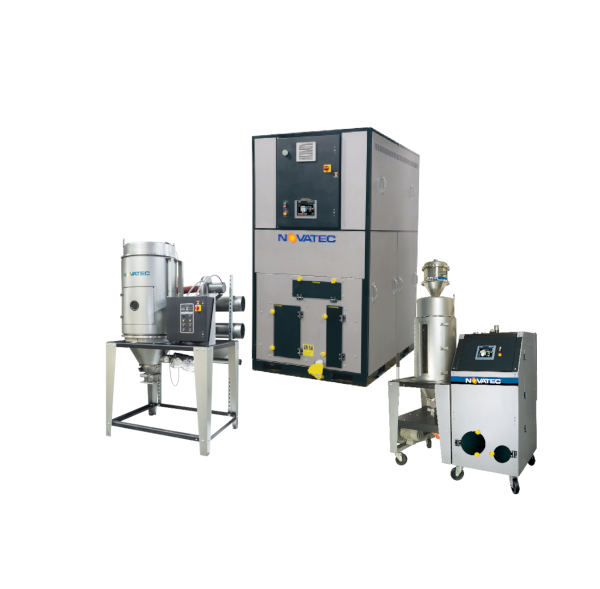 Widest array of drying technologies from low to high throughput requirements from the leading supplier of dryers in North America.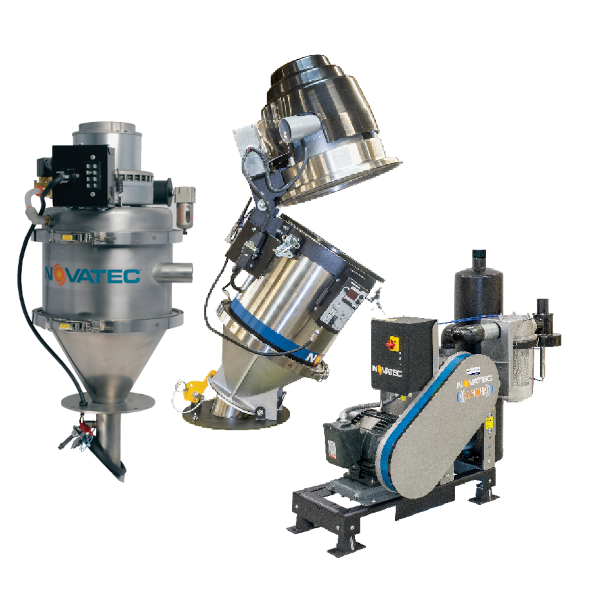 Flexible material transfer solutions ranging from low throughput loaders to a plantwide central conveying system.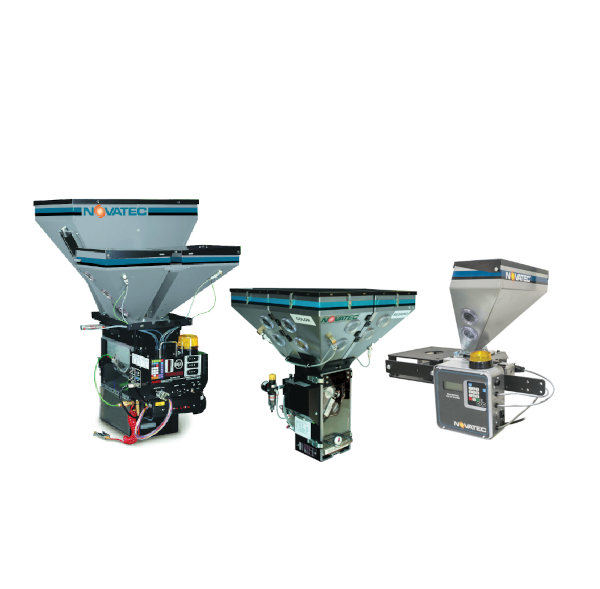 Our partnership with Maguire Products provides the most popular, extensive line of reliable blenders and feeders in the world.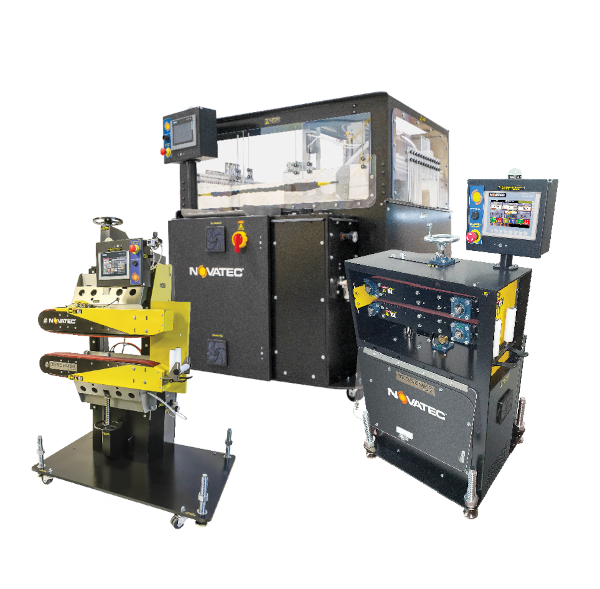 Accurate and precise pulling and cutting of pipe, profiles, and tubes.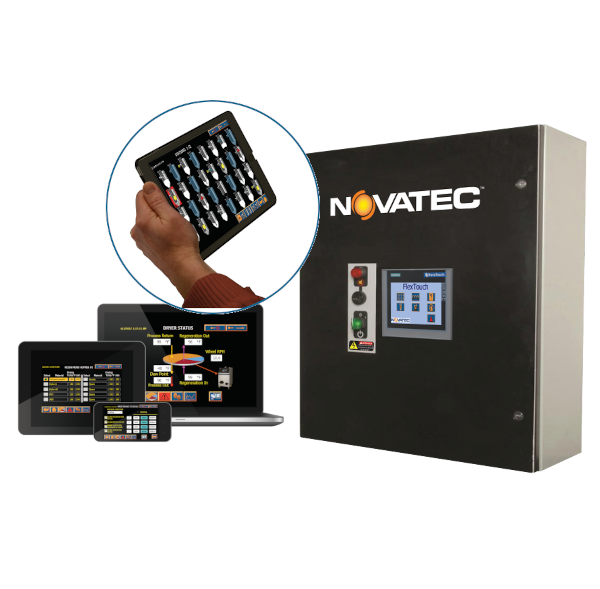 Powerful and flexible networkable touch screen controls allow you to monitor your entire system intuitively.
Novatec is the leading supplier of dryers in North America. Industry-leading processors often refer to us as central drying specialists. One of the reasons for our continued success in central drying is our unique processor-focused approach. Our controls are designed with ease of use in mind. We like to say, "set it and forget it." Not only do we integrate our drying systems to our Industry 4.0 dryer controls, but they also can be networked to the entire conveying control system.
Novatec offers a wide array of drying technologies from low to high throughput requirements ensuring the right solution for your resin drying needs.
And most of Novatec's top-rated, performance-proven equipment comes with an UNEQUALED IN THE INDUSTRY five-year warranty for the lowest total cost of ownership.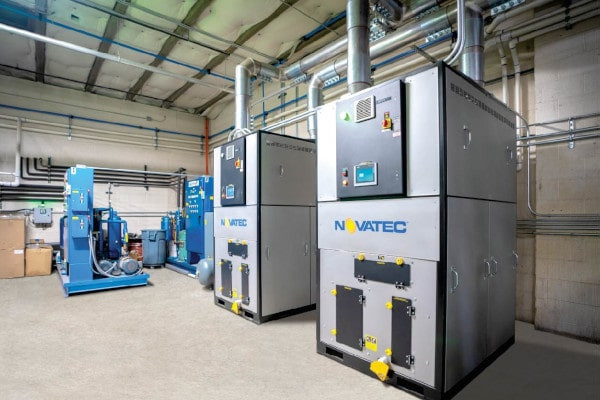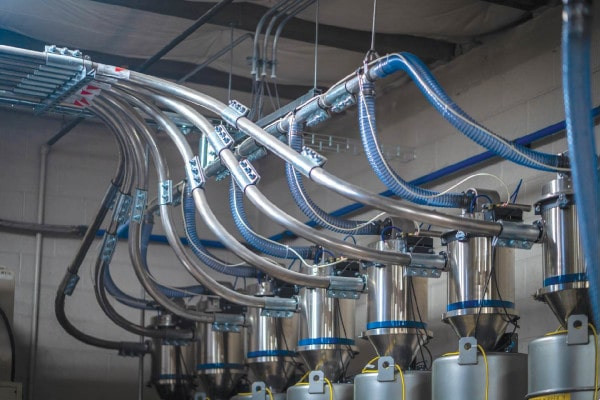 Whether you need a reliable plantwide resin conveying system controlled from a central location or simply need to replace one loader Novatec will help you find the best conveying equipment to meet your needs.
Novatec offers a wide range of resin transfer systems for small to large processors.
Novatec offers a full range of simple to complex, fully integrated resin handling and central drying systems.
Our knowledgeable and experienced system engineers and project managers handle your system needs with powerful, unique and cost-effective solutions.
Deep bench of project managers with actual plastics industry knowledge and experience.
Industry-first, innovative, problem-solving equipment designs and system solutions.
Your project is important to us – ownership pride in every installation – big or small.
Lowest total cost of ownership.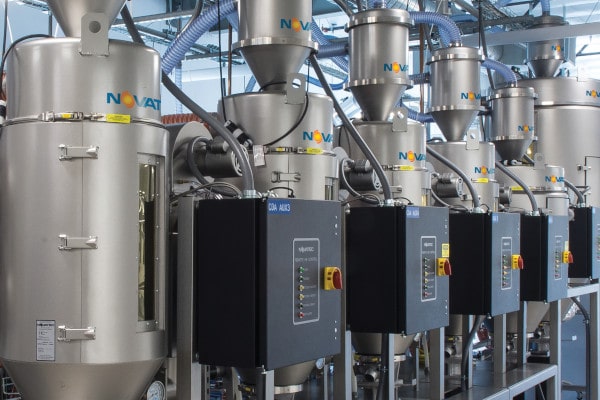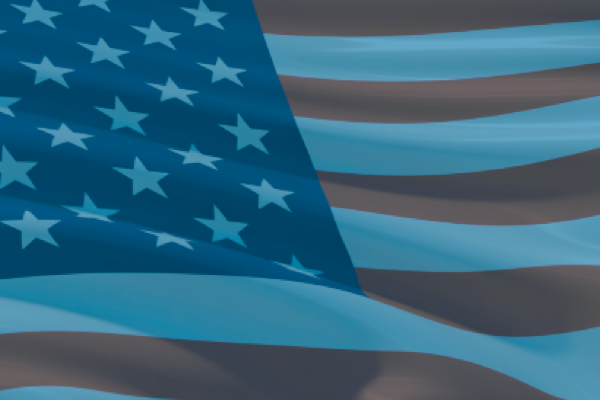 Products designed, manufactured, shipped from the USA.