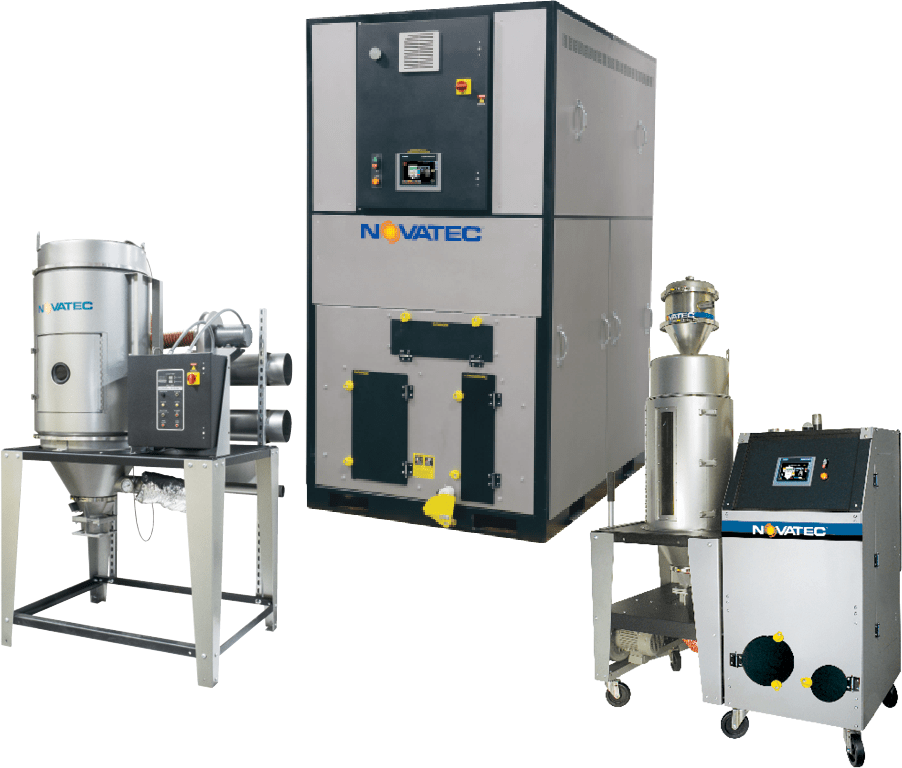 Novatec is the leading supplier of dryers in North America. We offer a wide range of throughput capabilities from small on-the-machine dryers to portable beside-the-press units with integrated conveying, to large central drying systems. Novatec also offers the widest array of drying technologies including membrane compressed air and membrane nitrogen dryers, desiccant wheel dryers, desiccant bed dryers, infrared drying and crystallization, vacuum dryers, gas-fired process heaters, silo dehumidification systems and central drying systems.
We have the drying knowledge and the dryer product line to ensure you'll get the absolute best solution for your trouble-free resin drying needs.
And most of Novatec's top-rated, performance-proven equipment comes with an UNEQUALED IN THE INDUSTRY five-year warranty for the lowest total cost of ownership.