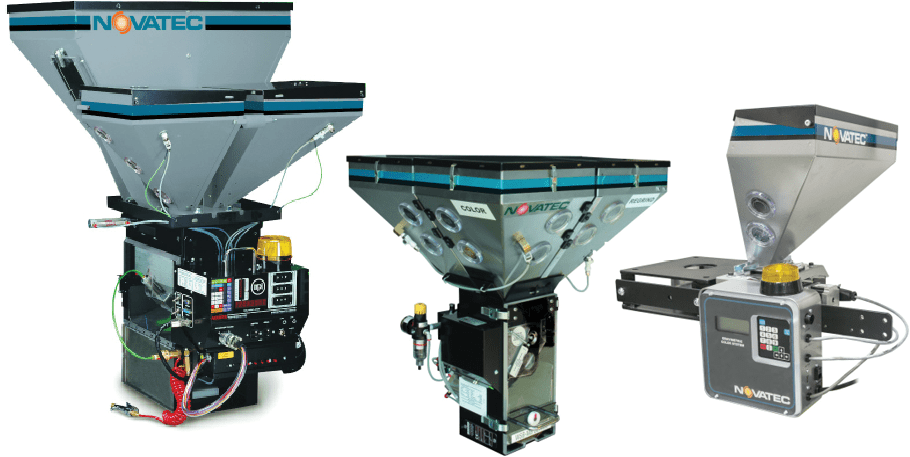 Through a partnership with Maguire Products, Novatec supplies the most popular, extensive line of reliable blenders and feeders in the world.
The blending and feeding designs are well respected industry wide for their highly precise accuracy and intuitive control software. There is a standard blending or feeding choice available for every process.
As with Novatec's equipment the feeders and blenders come with an UNEQUALED IN THE INDUSTRY five-year warranty for the lowest total cost of ownership. Call us today to learn more.